Allround marketing stagiaire support
Secwatch bouwt en heeft plek voor een leergierige stagiair Marketing Support om te leren en in zijn of haar vak te groeien. We zoeken iemand die ons helpt om structuur aan te brengen in onze marketingactiviteiten zodat deze steeds soepeler gaat lopen.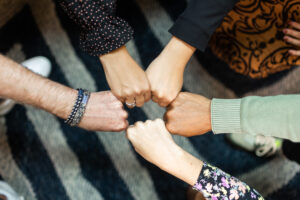 Je hebt een belangrijke rol in ons team, want jij ondersteunt zowel sales als de projectmanager. Dankzij jou loopt de klantreis soepel. En dat is belangrijk, want we willen alleen maar blije klanten.
Wat ga je doen?
• Onze marketingstrategie ondersteunen zodat deze structureel steeds eenvoudiger in te plannen en uit te voeren is
• Je ondersteunt bij de verschillende marketingactiviteiten (nieuwsbrief, e-mailmarketing, artikelen, metadata, branding)
• Je helpt ons om vanuit de helikopterview te kijken en aanbevelingen te doen om onze huidige marketing tech (systemen en planning) te optimaliseren
• Je bent handig met tools zoals Canva of bent bereid dat te worden
—
Wat we je bieden?
• Gezellige leeromgeving
• Eigen werkplek op ons kantoor
• Goede begeleiding
• Heel veel leerervaring op te doen
—
Wat verwachten we van jou?
• Je hebt minimaal HBO werk- en denkniveau
• Je werkt nauwkeurig
• Je hebt kennis van gangbare marketingsystemen (Activecampaign, WordPress, Canva, Google Analytics) en/of maakt jezelf nieuwe systemen gemakkelijk eigen
• Je hebt zelfvertrouwen en hebt zin om de vrijheid te nemen om onze huidige marketing executie te analyseren en optimaliseren
• Je bent leergierig: ontdekken en onderzoeken zit in je aard en hoeven we je niet te leren
• Je bent proactief en constructief en doet je werk met een glimlach en met plezier
Wie is Secwatch?
Wij zijn hét pentest-bureau van Nederland. Als gespecialiseerde pentesters helpen wij bedrijven al jaren om zich te beschermen tegen cyberdreigingen. Onze klanten schakelen ons in om antwoord te krijgen op de vraag 'zijn wij goed beschermd?'. Wij hebben een unieke aanpak ontwikkeld om hen bij dat vraagstuk te helpen.
Bij Secwatch investeren we veel in ontwikkeling en ook in samenwerken. Onze kernwaarden zijn partnerschap, plezier, persoonlijk, specialistisch en analytisch. We hebben heel veel lol tijdens werkuren en het is hier altijd gezellig. Kom jij bij ons stagelopen? Mail ons direct op: secwatch-stage@secwatch.nl