Baseline Scan
Identify your first high-impact threats so you can make the right decisions
The most complete and specific baseline report of relevant security risks and high-impact threats that you need to solve right now, including a briefing for IT and security managers
I want to know my high-impact threats
"

Wij kunnen dankzij Secwatch continu aan stakeholders aantonen dat onze beveiliging in orde is.

"
Anoniem, directeur van een cloud documentsysteem met een paar 100.000 personeelsdossiers
"

Vergeleken met andere partijen in de markt is de prijs/kwaliteit verhouding van Secwatch erg goed.

"
Kees Wolters, co-founder en chief marketing & product bij Mopinion
"

Secwatch communiceert snel, makkelijk en vlot. Ik ben erg tevreden over ze.

"
Matthijs Brunsting, Teamleider software ontwikkeling bij Solviteers
Fixed Price
No hassle with complex quotes and complicated post-calculations afterwards. We work with fixed prices. So those don't change if we have to explain things a few extra times. Pretty convenient, we think.
Hyper-relevant
You receive reports and advice that are tailored to your business, your challenges and the phase it is in. Your priorities handed to you on a silver platter. Only then can you take the right steps.
Understanding Guarantee
With us, you never have to puzzle. We guarantee that you will understand 100% what we are talking about. For IT and management. This way, there are no issues with interpretation or implementation.
We are SECWATCH®
For more than 15 years, we've been helping mid-sized companies protect themselves from just the right threats. We call these high-impact threats: the risks that could seriously damage the continuity and/or image of your company.
More about us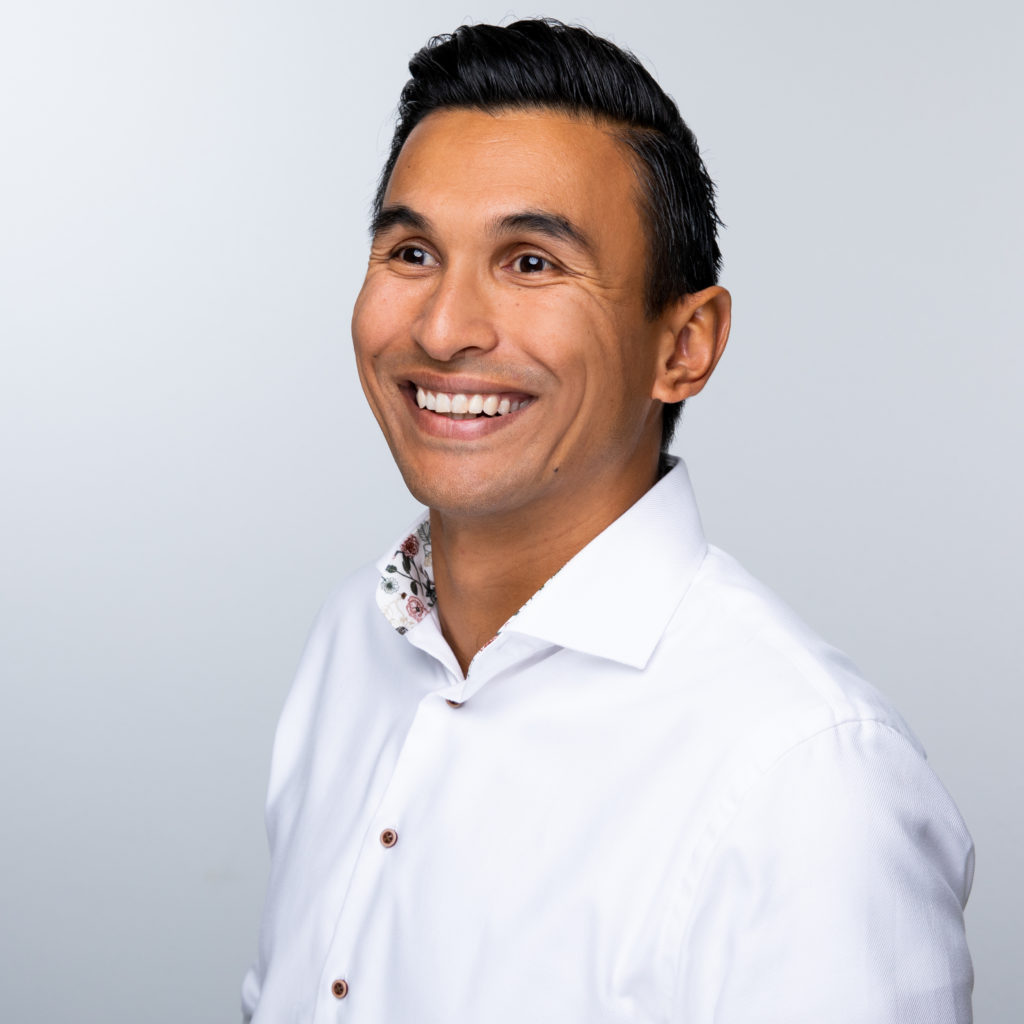 The mental burden of not knowing...
As an IT or security manager, information security can give you a major headache. This is only logical: the consequences of poor security are far-reaching, especially now that digitisation is an unstoppable train at every company.
And all this while internal and external stakeholders increasingly want to see proof that your security is in order.
For many organisations, this is a difficult area. There is often a wasteland between IT and business, or between developers and security. And it is here that dangerous vulnerabilities can arise.
If hackers penetrate that area, you have no chance. The customers who find us want to be rid of that background feeling of insecurity: they know they don't have things sorted right now, but it is unclear how they can reach a solution. But fortunately, they now have us for that. 😉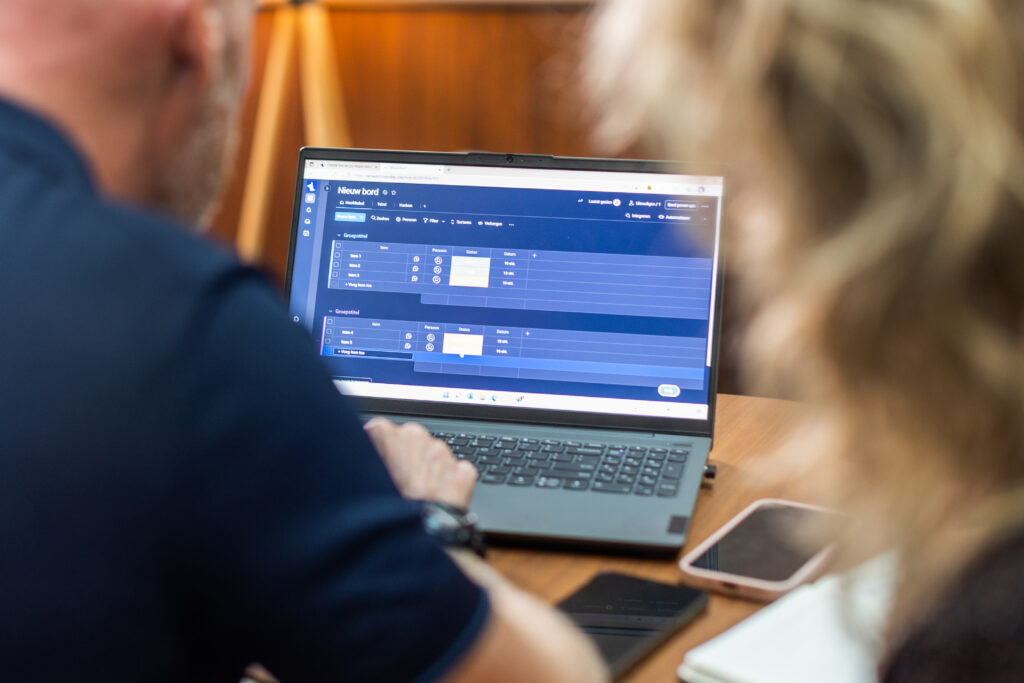 ...and the peace of mind of having everything mapped out
What you need is a hyper-relevant overview of your most high-impact threats, and how to solve them.
A report that is specifically geared to your business and the vulnerabilities that can actually cause damage now.
If your software and/or network contains user data, you will have to make some difficult choices. Where do we opt for commerce and where do we opt for convenience? How do we guarantee availability? And how do we cover risks?
With our help, organisations can make informed choices.
If both IT and the security manager have a clear overview of the risk picture, including weighting and priority, everyone knows exactly what is needed.
The result: a simple and effective talking sheet that helps you make the right choices for your information security!
"

Ze pushen niet, maar geven wel precies het vertrouwen dat je nodig hebt. Dit zijn de mogelijkheden. Wil je je security écht goed aanpakken, in jouw situatie, dan is dit wat je zou moeten doen.

"
Edwin Moddejonge, IT-manager distributiecentrum met +30 vestigingen
"

Het werkt heel fijn samen met Secwatch. Als er meer verdieping of context nodig is, dan kun je snel schakelen met de specialisten zelf. Ze zijn toegankelijk en reageren snel.

"
Kees Wolters, co-founder en chief marketing & product bij Mopinion
"

De kwaliteit is erg goed en we werken heel fijn met Secwatch samen. Ze zijn erg gewillig met interpreteren van de bevindingen, waardoor je precies weet waarom sommige zaken naar voren zijn gekomen.

"
Anoniem, directeur van een cloud documentsysteem met een paar 100.000 personeelsdossiers
Here is what we are going to do
Intake

What are we going to test? Which application? The internal or the external network? What are the dependencies? When can we start?

Planning & indemnification

We take care of the indemnification, agree on the timetable and the lead time and record the debrief. As of that moment, we keep in close contact about the progress.

Scans & hacks

Our specialists get to work looking at your technology, systems, software and set-up like a hacker would.

Validation & risk analysis

With our team, we analyse and validate the research data: we classify it and compare it with the yardstick of your business, so that we can see exactly which threats are relevant.

Reporting and debriefing

You receive a clear report with a hyper-relevant overview. In a joint call (or two if necessary), we make sure that everyone understands 100% what each threat means and knows exactly how to defend against it.
This is what the Baseline Scan will give you:
Understanding the most costly threats to your business.
A practical plan of action, including priorities.
Extra Mile: crystal clear briefing for IT management and security officers.
The Baseline Scan is the ultimate diagnosis to help you identify exactly which follow-up steps are required to protect your business.
Bonus: Extra Mile valued at 499 euros
Some call it aftercare, others debriefing. We call it the Extra Mile: We make sure that the IT and security managers understand to the letter what needs to be done now and why it is important.
Understanding Guarantee
It makes no sense for us to send you a report that you do not fully understand in detail. Misunderstanding always creates a false sense of security, because if you can't explain it in your own words, you won't get the business on board. That's why we use the comprehension guarantee: we make sure you understand the report and every supporting document 100%.
The Baseline Scan is suitable for IT/security managers at:
Software developers, internet development agencies and SaaS providers
Commercial organisations within large SME or enterprise (minimum 100 workstations)
(Semi-)governmental institutions with at least 100 workstations
This is how we work
What you don't know creates unforeseen misery, and what you don't need to know creates stress. This is what we are seeing over and over again in companies that have business-critical applications running, that work with sensitive data or that develop software.
It's not about not running any risk 24/7, it's about being able to make the right decisions so you know exactly what risk you are running. That's our mission: to make sure organisations are armed against the right threats.
That is why we don't work with generic reports or look exclusively at the technology. We look at your business: what specifically are you running that is of interest to hackers. This is how we help organisations not be under-secured – or over-secured. And you have 100% certainty that all data is secure.